Eccoci all'appuntamento settimanale con gli aggiornamenti della classifica dei Top 10 della Wegolfers League "Road to The Masters".
Ricordiamo agli iscritti di verificare che siano presenti tutti i risultati ottenuti in gara. In caso di risultati mancanti è possibile inserirli utilizzando l'area personale oppure trasmetterci il/i risultato/i tramite la condivisione presente sull'applicazione QUI GOLF.
Per eventuali problematiche Vi invitiamo a contattarci per intervenire.
CONQUISTA LA GIACCA VERDE E POI VOLA AD AUGUSTA!
Settimana #02 – Top Ten di categoria!
Dati aggiornati al 2022-01-20 17:30:13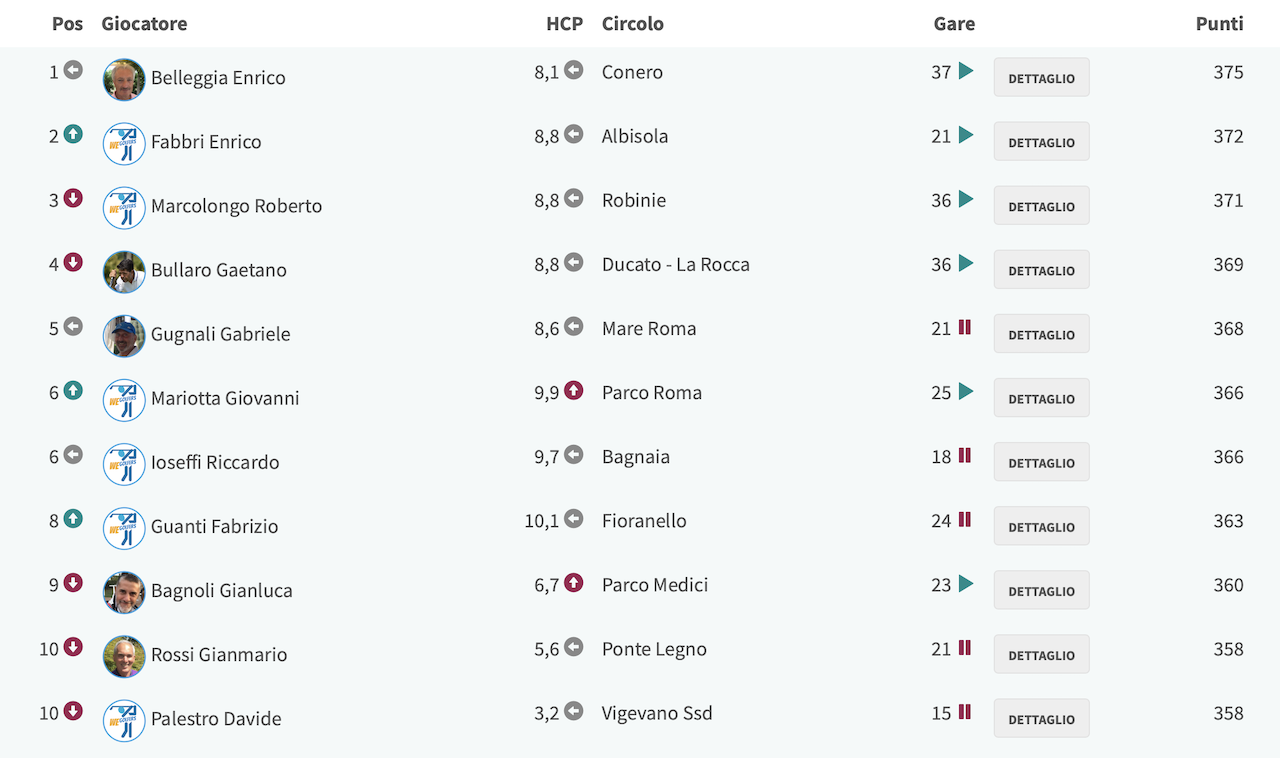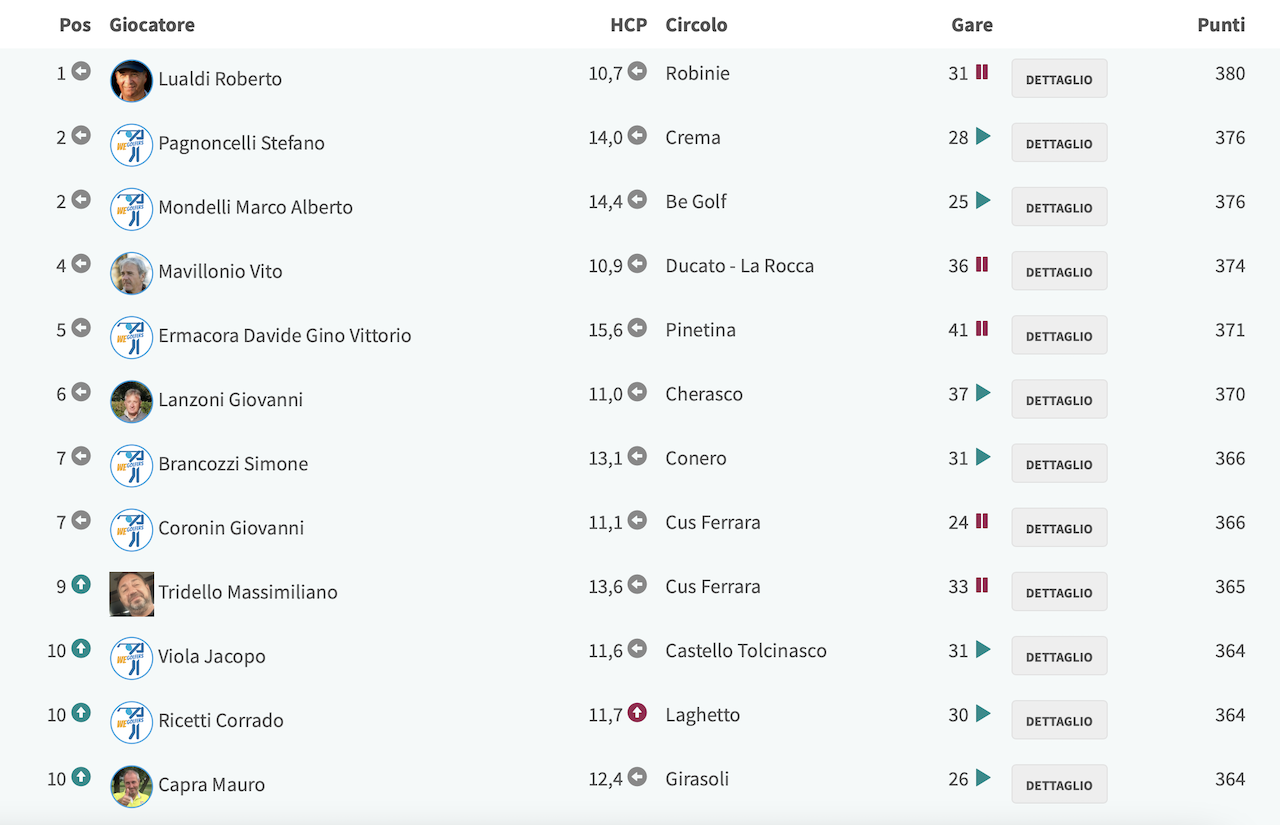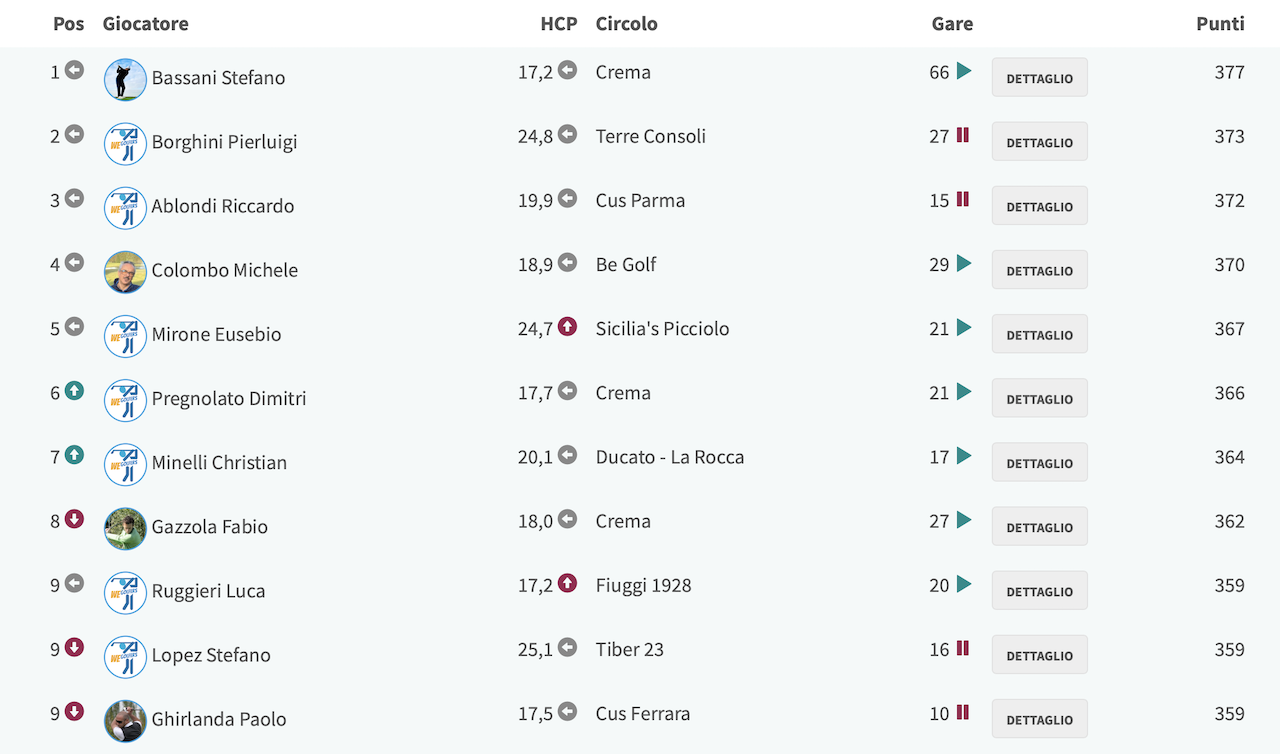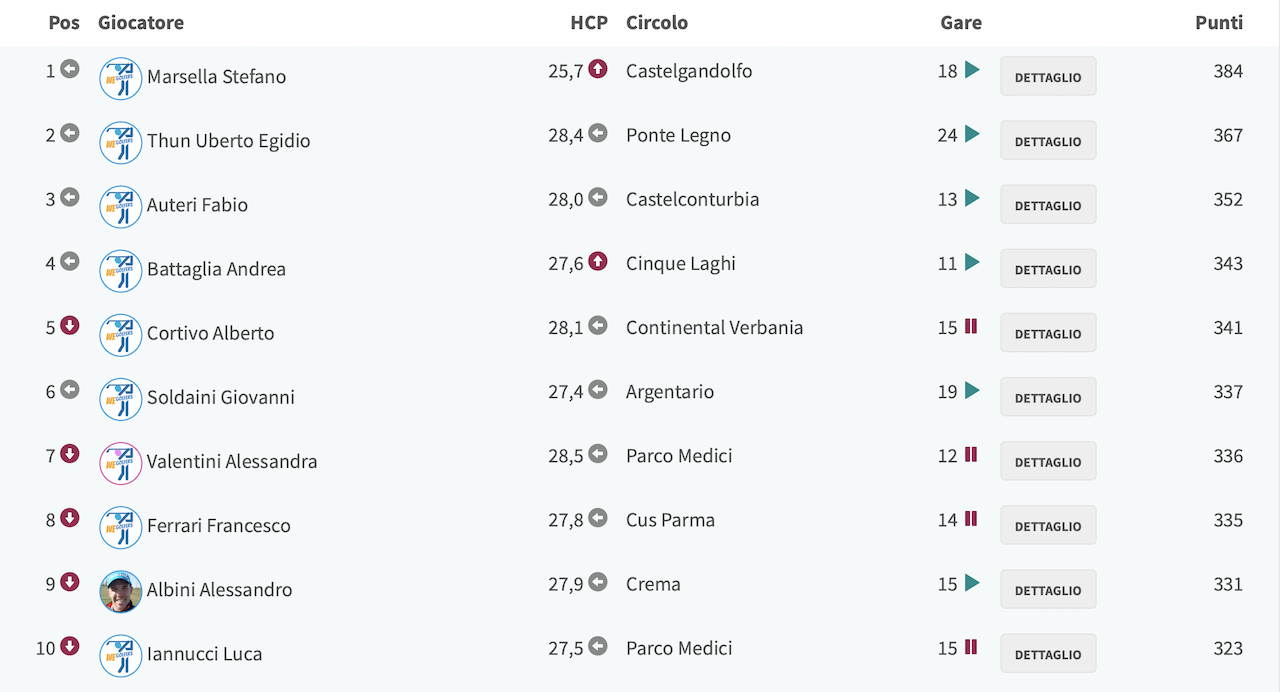 Per i ranking completi, i qualificati WL Pass, l'acquisto e l'attivazione del WL Pass, visita la sezione dedicata al torneo cliccando sul bottone qui sotto