We propose you three different accomodation for your stay in Rome during Golf Amateurs Open
Marriot Le Méridien Visconti - Holiday Inn Parco dei Medici - Residence Terre dei Consoli
Do you want to stay downtown to comfortably enjoy the beauty of Rome? Choose Marriot Le Méridien Visconti
Do you want an Executive Hotel to reach golf courses more easily? Choose Holiday Inn Parco dei Medici.
Are you a group of friends, at  least 4, who want to share accommodation directly at one of the Golf Courses? Choose the Residence Terre dei Consoli
---
Vuoi una sistemazione in centro per godere da vicino la bellezza di Roma? Scegli il Marriot Le Méridien Visconti.
Vuoi un Hotel executive per raggiungere i Golf più facilmente? Scegli Holiday Inn Parco dei Medici.
Tutti gli iscritti a WEGOLFERS TOURS MEMBERSHIP usufruiranno di importanti sconti sui prezzi esposti, richiedendo il voucher sconto agli organizzatori, prima di effettuare la prenotazione sulla piattaforma. 
Siete un gruppo di amici, minimo quattro, che vogliono condividere un alloggio o una villa direttamente su uno dei percorsi dell'Open? Scegli il Residence Terre dei Consoli. 
TUTTI GLI ISCRITTI A WEGOLFERS TOURS MEMBERSHIP POTRANNO USUFRUIRE DI SCONTI SULLE TARIFFE ESPOSTE DEI PACCHETTI HOTEL
Per usufruire dello sconto sul pacchetto occorre richiedere il voucher da applicare in fase di prenotazione
Richiedere il Voucher sconto scrivendo alla mail info@wegolfers.com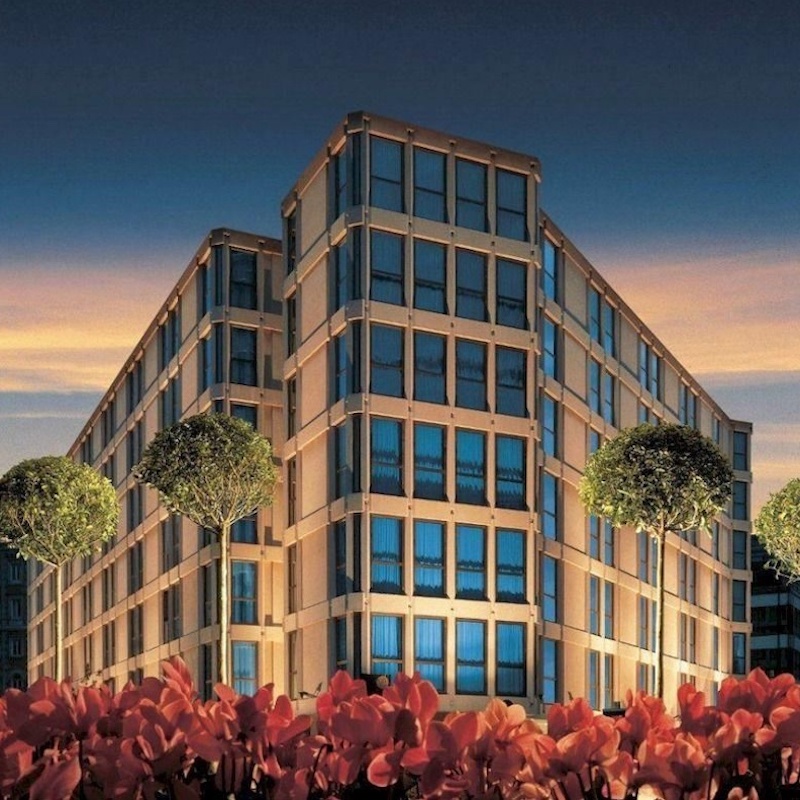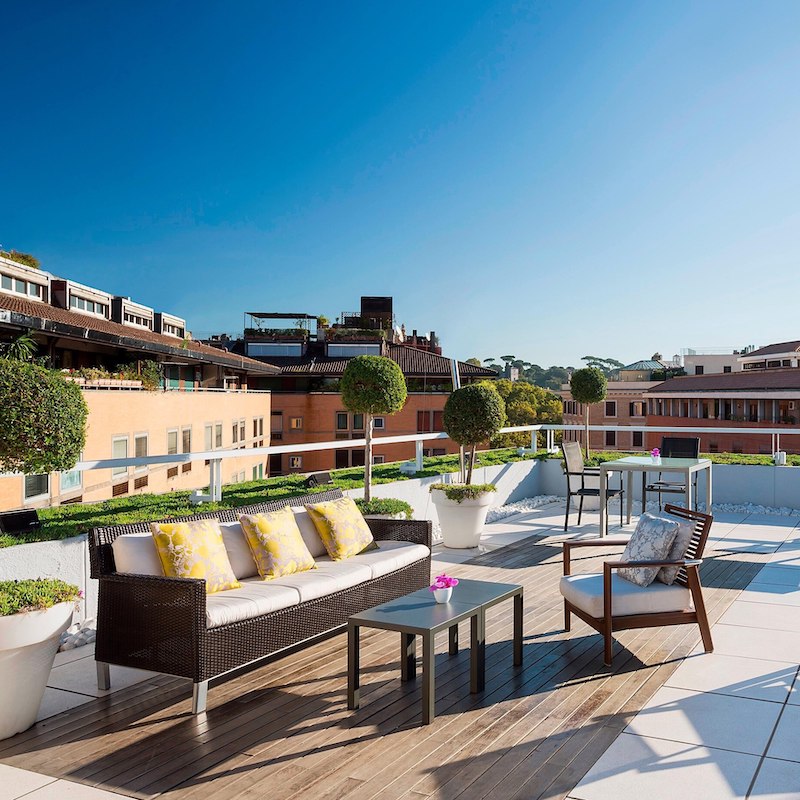 Marriot Le Méridien Visconti
4 days b&b, including tournament entry fee, starting from € 950.
Situated in the central and elegant neighborhood "Prati" very closed to Vaticano, Saint Paul Cathedral and Piazza di Spagna. A perfect location for tourism in the city, shopping and enjoy Rome at night.
Lights and large spaces surprise you when you enter in Le Méridien Visconti Rome. The 70s style reflects and accentuates the external architecture of the building, creating a fascinating relation between the past and the present.
Catchy internal and outdoor areas such as the Hub, the Patio and the Roof 7 Terrace. 240 elegant and modern rooms and suites, a multipurpose center consisting of 10 meetings rooms and a fully equipped fitness center.
The Longitude 12 bar&bistro is the perfect place to relax while enjoying traditional dishes.
A breathtaking view over the roofs and among the alleys of Rome, will make your stay unique and unforgettable.
Transfer included to/from Golf Courses hosting the tournament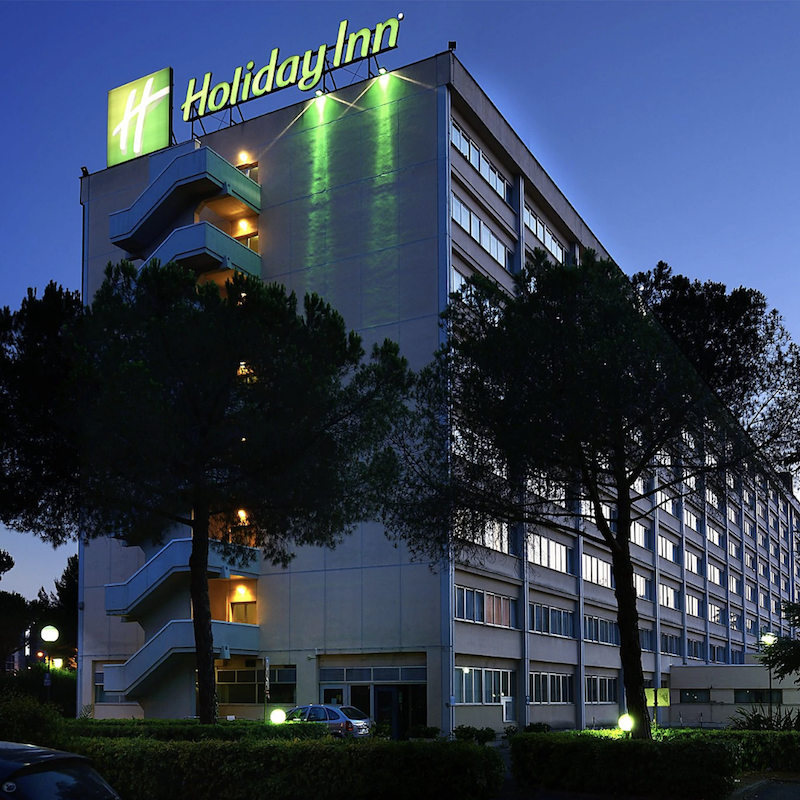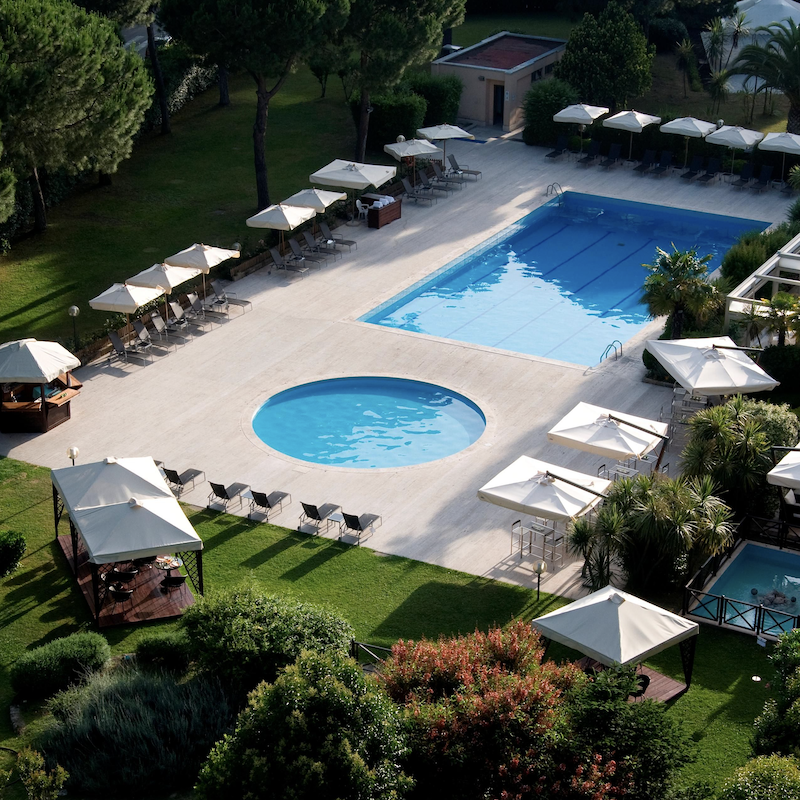 Holiday Inn Parco dei Medici
4 days b&b including tournament entry fee starting from € 750.
Holiday Inn® Rome Eur Parco dei Medici offers large rooms close to the EUR business district. Reach the city centre's historic sites in 20 minutes by taxi or use nearby public transport.
The hotel runs a free shuttle service from Leonardo da Vinci–Fiumicino Airport (FCO), 12 km away. Paid parking and free Wi-Fi.
Entertainment & recreation: outdoor swimming pool with lifeguard; cocktail bar; table tennis and ping pong; activities for children.
In summer time an outdoor swimming pool for children and a well equipped pool bar to offer them wide range of ice creams, fruit juices and children's menus.For the youngest guests the Hotel offer a small outdoor playground with swings and pla y structures. Children's outdoor swimming pool is available during summer, as well as a Pool Bar equipped with a wide range of ice creams, juices and children menu.Table tennis and table football are available upon request.
Various fitness equipments as weights, treadmill, bicycle and Sauna available. TV and Radio/Stereo available during the training
Transfer included to/from Golf Courses hosting the tournament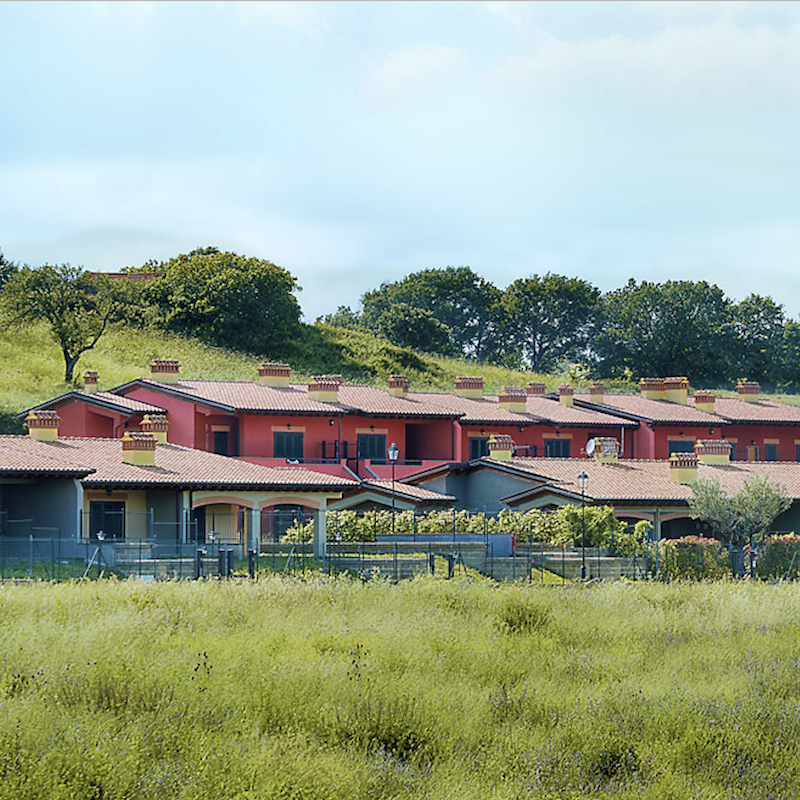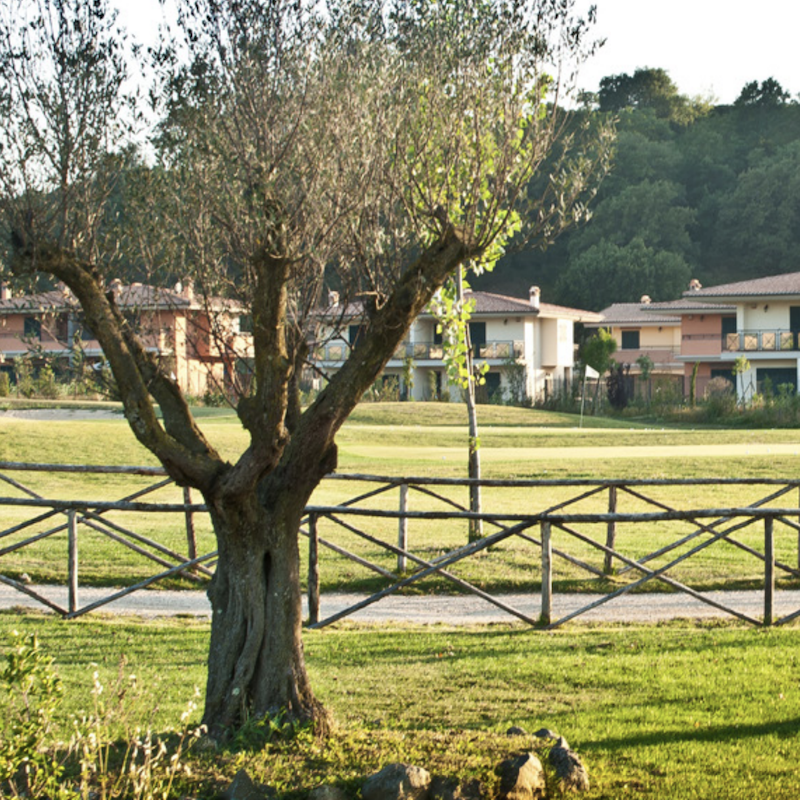 Residenze Terre dei Consoli
Villa prices from € 100 per night
The Terre dei Consoli residences offer different accommodation options for groups of friends who prefer to choose a solution within one of the golf courses that will host the tournament.
The proposals are diversified between:
14 apartments with up to 4 beds (€ 100 per night)
1 apartment with up to 5 beds (€ 120 per night)
1 mid villa with up to 6 beds (€ 130 per night)
7 villas with up to 7 beds (€ 150 per night)
To book apartments and villas, directly request the arrangements from the organizers by writing to info@wegolfers.com
Please note: Tournament registration, golf transfers and breakfast are not included in this proposal.